Da Bears Shop Favorite Places




Da Bears Shop knows that there is much more to life than just teddy bears. Here are some places we've found either on the internet or in bearson that are just plain fun or informative...or both. Just click on an image to visit.





In the beautiful wilds of Wyoming lives Robert Waits - whom has become better known as The Bear Guy . His whimsical carved wood bears, mooses, beavers, racoons...even a hedgehog or two...are sure to bring a smile! Please stop by and visit his studio - you'll have a beary nice time there.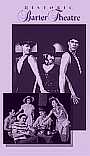 Our favorite theater to go to...considering it's 120 miles from Knoxville TN to Abingdon VA...we beary highly recommend visiting if you're ever in that area. The Barter Theatre is a beautifully restored intimate playhouse and always has an excellent selection of plays from dramas, musicals and comedies to choose from...and at beary nice prices.





Tired of that old Coke and Pepsi - want to try something different or find that favorite you used to enjoy in the past that you just can't seem to find anywhere anymore. Well, just go on over to If Ands & Butts and quench your thirst. You will find over 125 different sodas - both domestic and imported - from A to Y - Alien Ale Punch to Yoo Hoo Coconut - with the beary delicious flavorites of Big Brooklyn Chocolate Egg Cream Soda Green River Lime Soda Kentucky Nip Cherry Julep Soda Orange Crush Soda So Ho Blackberry Soda in between. So stop on by and pick up a 6-pack or two and sit back and enjoy.





Well, here goes half of our teddy bear business...yes, that cuddly looking teddy bear of a guy is indeed Rush Limbaugh. No, we are definitely not part of that "vast right wing consiparcy" - we just enjoy listening to his point of view and comparing it to the other media we hear and see everyday...makes for a "fair & balanced" way of understanding of what's going on in this world.





We're not much into computer games...don't even own a "joystick", but every now and then they're fun to play. This site has hundreds of games of all types to play - from easy to challenging...try Nobby Nob it's our beary favorite.





Do you want to have your own web site? Go to Tripod, which is part of the Lycos Network, where they offer 20 MB of free web space plus all the tools and support for you to create whatever you have in mind...even if you are "computer illiterate" like us. Da Bears Shop has been beary satisfied with their service as they have been a fast and reliable server...and it's free!




Now that you have that web site all done, you need to make sure all your "i's" are dotted and "t's" crossed. Just visit Dr Watson's HTML Analyzer and have your web site checked out thoroughly. Besides analyzing your HTML coding, it also shows browser compatability, load times, links verification, and much more. You'll find that it is beary easy to use and best of all...it's free too!






~ THE UNIVERSITY OF TENNESSEE ~






GO VOLS ~ GO VOLS ~ GO VOLS


~ 1998 NATIONAL CHAMPIONS ~





Click On To VOLS And Listen To ~ ROCKY TOP ~

Click Here To Visit Our Humble Homage To The University of Tennessee





Last - but certainly not least - try this beary delicious Chicken Salad Recipe



If you have a favorite place - let us know and we'll share it with everyone.




Return To Previous Favorite Places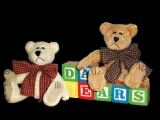 Da Bears Shop Main Page


E-MAIL: DABEARSSHOP@COMCAST.NET
Da Bears Shop
7914 Gleason Dr #1125
Knoxville TN 37919
865 691 0140

Like Them Or Not - These Pages Designed By Da Bears Shop